Founder, President, and CEO
20 years of experience leading and increasing growth in small businesses
Pittsburgh native Melissa Wharton has served as the Founder, President, and CEO of The Church Online for more than 20 years. Before creating what would eventually grow into the industry-leading provider in digital solutions that it is today, Melissa worked three jobs, including Minister of Music at a local church, to support her vision. Her experience in the church opened her eyes to the common misconception of how to represent the ministry with a level of excellence that would significantly expand its outreach. It was then that Melissa sought to change that mindset.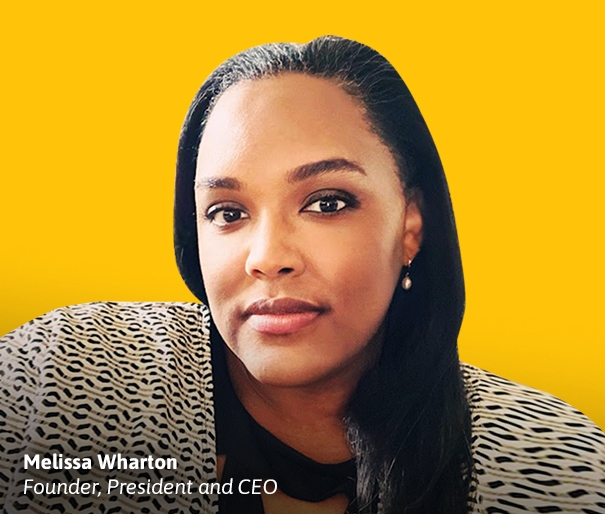 Since the company's inception in 2002, Melissa has successfully transformed a dial-up and DSL internet service provider into a marketing, publishing, and technology business that now employs a team of tech-savvy people across the globe meeting the needs of thousands of ministries and ministry leaders. She's adopted and employed the mentality of working as an extension of her clients' teams, fostering a high level of commitment to the goals and aspirations for their ministries.
Wharton credits her breakthroughs as a successful, Black, female entrepreneur to hard work and the team she's brought on along the way. Tactfully building a team of creative professionals whose work speaks for themselves, The Church Online has established a reputation as a trusted partner for ministry needs, including video streaming, website development, mobile applications, graphic design, video production, and social media management.
Under Melissa's impeccable leadership, The Church Online continues to work alongside mega churches, authors, and ministries across the U.S.
"I'm honored to have built a team of professionals who strive for excellence. Together we produce work that truly stands out. When potential clients see the caliber of our products and services, they can be confident in our ability to deliver exceptional results."
Reverend Dr. William H. Curtis, Co-Founder
Decades of Commitment and Service to Pastoral Ministry and Elevating The Church
A native of Baltimore, Maryland, Dr. William H. Curtis serves as both Co-Founder of The Church Online, and Senior Pastor at Mount Ararat Baptist Church in Pittsburgh, PA. Dr. Curtis accepted the call to ministry at the age of 17, where he served as the Senior Pastor at Shiloh Baptist Church in York, PA. Over the years, Dr. Curtis and The Church Online's current CEO and Co-Founder, Melissa Wharton, crossed paths to eventually enter into a business partnership that would grow into the successful technology and full-service marketing firm that it is today.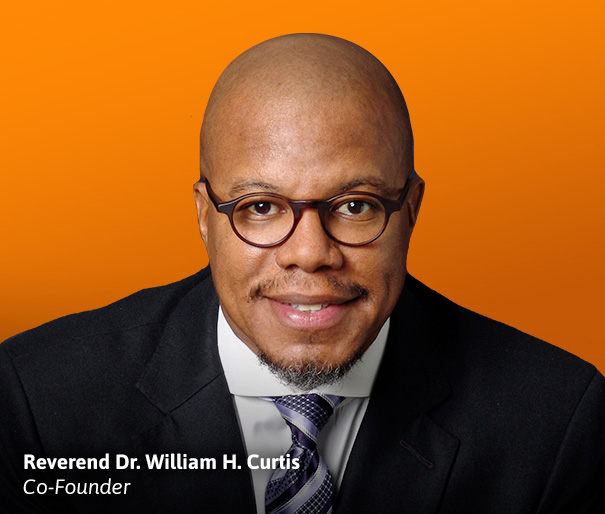 Dr. Curtis also has extensive involvement in academia, having served as an instructor at the United Theological Seminary, graduating several groups of doctoral students at the institution. His Board relationships include the following organizations: Amachi Pittsburgh, the Pittsburgh Sports and Exhibition Authority, Pittsburgh Theological Seminary, The Ellis School, the Interdenominational Theological Center, and the Baptist School of Theology. In addition, he served as President of the Hampton University Minister's Conference from 2007 – 2011. His fraternity memberships include Omega Psi Phi Fraternity, Sigma Pi Phi, and Jericho Lodge #20.
Well-revered throughout the U.S., Dr. Curtis has been the recipient of numerous honors and awards. In 2009, he was inducted into the Martin Luther King Jr. Board of Preachers of Morehouse College. Additionally, he has authored the following esteemed books: FAITH: Learning to Live Without Fear, Dressed for Victory: Putting on the Full Armor of God, MentorShift, and the One Day Closer: Strength for the Seasons of Life series.
Dr. Curtis holds a Bachelor of Arts Degree in Religious Studies and Philosophy from Morgan State University, a Master's of Divinity from Howard University School of Divinity, and a Doctor of Ministry from United Theological Seminary in Dayton, Ohio. He is married to the former Christine Y. Richardson, and they are the proud parents of one lovely daughter, Houston.
Let our experts reach out to you!
"*" indicates required fields